Notice: Undefined index: HTTP_ACCEPT_LANGUAGE in /www/htdocs/w0157826/abc-world.nl/src/i18n/i18n_general.php on line 67

Notice: Undefined index: HTTP_ACCEPT_LANGUAGE in /www/htdocs/w0157826/abc-world.nl/src/i18n/i18n_general.php on line 67
JURS CYBUĻS
Notice: Undefined index: HTTP_ACCEPT_LANGUAGE in /www/htdocs/w0157826/abc-world.nl/src/i18n/i18n_general.php on line 67

Notice
: Undefined index: HTTP_ACCEPT_LANGUAGE in
/www/htdocs/w0157826/abc-world.nl/src/i18n/i18n_general.php
on line
67
Dzims 1951. goda 6. decembrī Abrenis rajona Rekovā. Tāvs i muote kolhoznīki.
Vuicejīs Bolvu rajona Iergļu pamatškolā (1959–1963) i Rekovys vydškolā (1963– 1970). Beidzs LVU Svešvolūdu fakultati (1975), dabojūt filologa, angļu volūdys i literaturys školuotuoja kvalifikaceju. 1984.–1987. godā vuicejīs LVU aspiranturā (pedagogejis viesture i teoreja).
Struodovs Bolvu rajona Tiļžys vydškolā i Tiļžys internatškolā par angļu volūdys školuotuoju (1975–1989). Bejs laikroksta "Skolotāju Avīze" pastuoveigais korespondents (1985–1990).
Atmūdys laikā bejs par LTF Bolvu rajona nūdalis atbreivuotū prīkšsāduotuoju (1989– 1990) i par Bolvu rajona Tautys deputatu padūmis deputatu (1989–1992). Īvālāts par LR Pilsūņu kongresa delegatu (1990); bejs LSDSP bīdris (1989–1991).
1990. godā īvālāts par LR AP deputatu. Darejs Uorlītu komisejā i Tautys izgleiteibys, zynuotnis i kulturys komisejā, kai ari Latgolys dorba grupā. Par bolsojumu 1990. goda 4. majā par Naatkareibys deklaraceju apbalvuots ar III škirys Treju Zvaigžņu ordeni (2000).
Nu 1994. goda da 2005. goda apreļa strudoovs LR Naturalizacejs puorvaļdis Uorejūs sakoru daļā. Nu 2005. goda apreļa struodovs Tulkuošonys i terminologejis centra Eiropys Savīneibys i cytu storptautyskūs tīseibu aktu tulkuošonys nūdaļā par redaktoru; ar 2009. goda janvari Ar NATO darbeibu saisteitu tīseibu aktu tulkuošonys nūdaļā par redaktoru. 2011. goda janvarī puorīt dorbā iz Reigys dūmis Uorlītu puorvaldi, kur struoduoj par projektu koordinātuoju Storptautyskuos sadarbeibys i koordinacejis nūdaļā da 2012. goda novembra.
Ir vairuoku vuiceibu gruomotu autors voi leidzautors – "Latgalīšu ābece (lementars)" div daļuos (Lelvuorde, Lelvuords, 1992); "Ābece" (Reiga, Zvaigzne ABC, 1996); "Burtu komuleits" div daļuos (Reiga, Zvaigzne ABC, 1996), "Metodiskī īteikumi dorbam ar ābeci i dorba burtneicom" (Reiga, Zvaigzne ABC, 1996), latgalīšu volūdys vuiceiba "Vasals!" (Reiga, N. I. M. S., 2003). Ir sarakstejs gruomotys "Volūdu breinumainīs pasauļs" (Reiga, Raudava, 2004), "Latgalīšu ābecis" (Reiga, Zynuotne, 2009), "Purlovys gruomota" (Reiga, autorizdavums, 2011); ir gruomotys "Īdzer veina, lai dzeive ira feina!" (Reiga, Elpa, 1999) leidzautors. Dažaidūs laikrokstūs i kruojumūs publicejs ap 500 rokstu latvīšu, latgaļu, krīvu i angļu volūdā; vairuoki nu kurim tulkuoti dāņu, franču i dīnvydigauņu volūdā. Jam ir ap 90 tulkojumu, kas publicāti dažaidūs laikrokstoūs i vairuokuos gruomotuos i pīcuos atseviškuos brošuruos.
Izjymts ASV Nacionalajā geografu bīdreibā (1978), Pasauļa verbaluos agresejis bīdreibā "Maledicta" (1995) i bīdreibā "Amici Linguarum" ("Volūdu draugi" – 1995).
Kruoj ābecis. Kolekcejā ir apmāram 8500 ābeču nu 217 zemu 1056 volūduos. Tei ir bejuse izstuodeita 170 reižu Latvejis muzejūs, školuos, bibliotekuos, klubūs, a 1987. godā Moskovā Vyssavīneibys Tautys saimisteibys sasnāgumu izstuodē, kurā kolekceja tyka apbolvota ar sudobra medaļu. 2006. godā izstuode beja Salonikūs (Grīkeja), 2011. godā – Opskovā (Krīveja), 2012. godā – Oršā i Grodņā (Boltkrīveja), 2013. godā – Pernovā (Igauneja).
2012. godā izdevs sovys ābeču kolekcejis katalogu treis siejumūs (jū var apsavērt www.abc-world.nl, kur jis regulari teik atjaunuots i papyldynuots).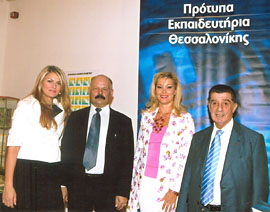 Ābeču izstuodis atkluošonā ar juos organizātuojim Salonikūs (Grīkeja)
Pi bibliotekys Salonikūs (Grīkeja), kurā nūtyka ābeču izstuode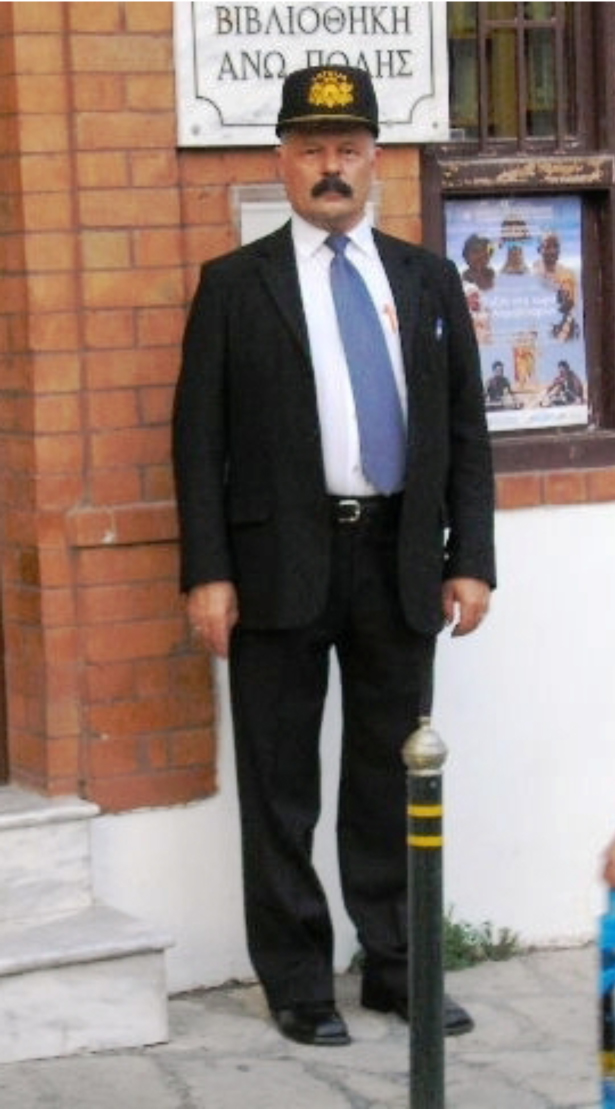 Tiļžys (Bolvu nūvods) vydškolys muzejā
Ābeču izstuodis atkluošonā ar Bolvu Nūvoda muzeja dareituojom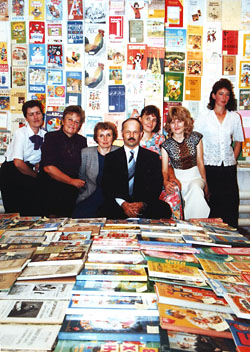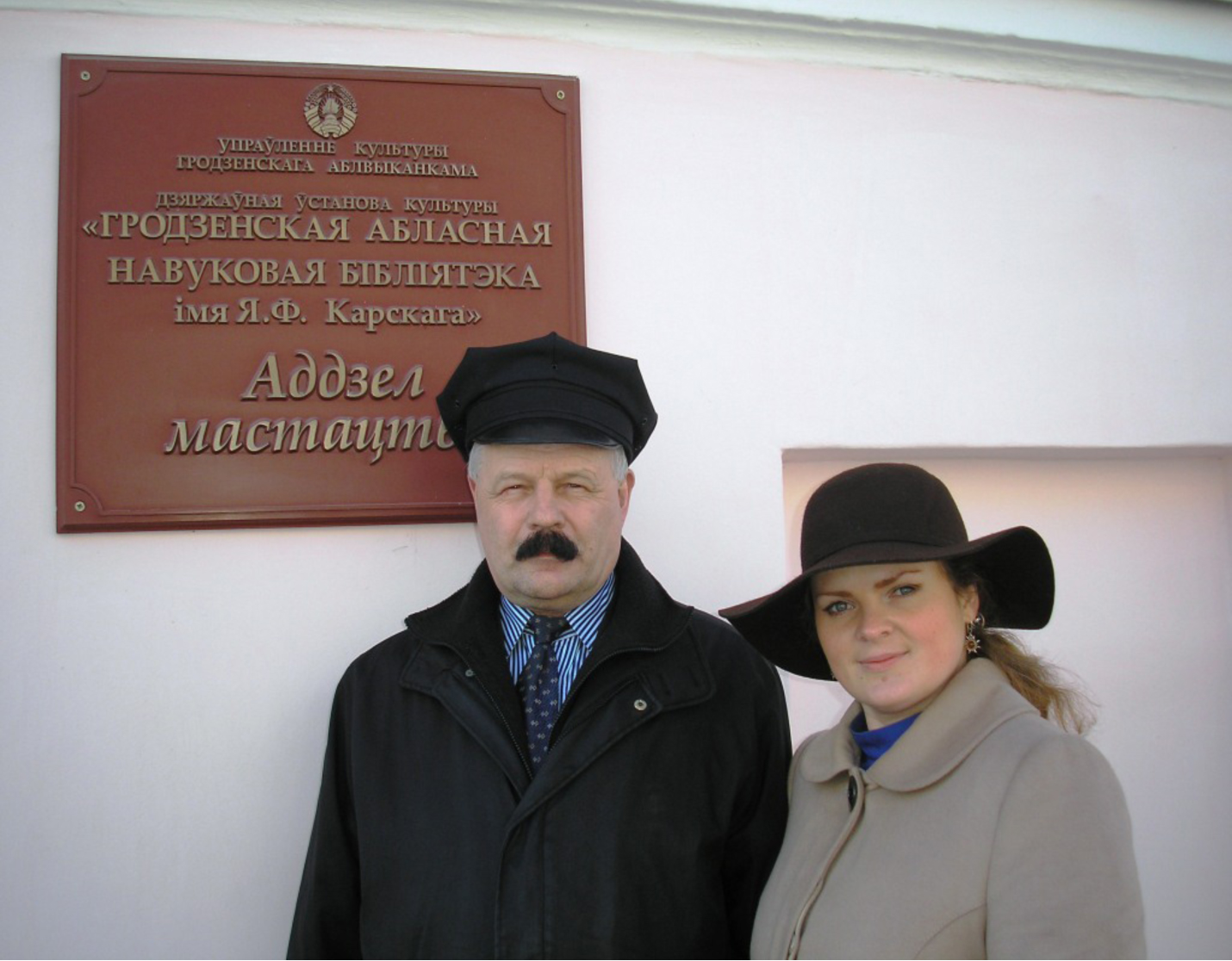 Pi bibliotekys Grodņā (Boltkrīveja) kūpā ar ābeču izstuodis organizātuoju Svjatlanu Rapeckaju
Reigys dūmē kūpā ar delegaceju nu Dīnvydafrikys Republikys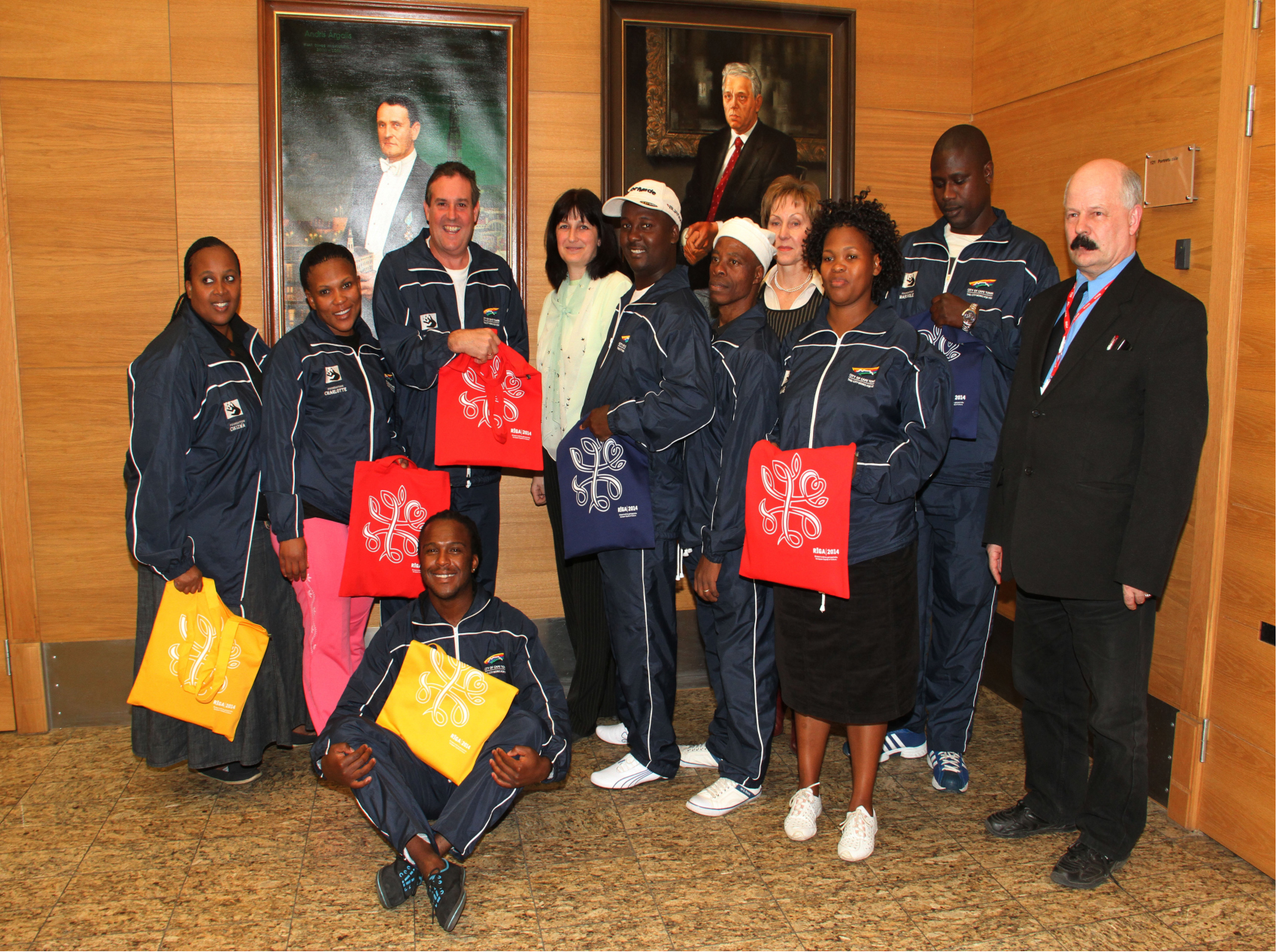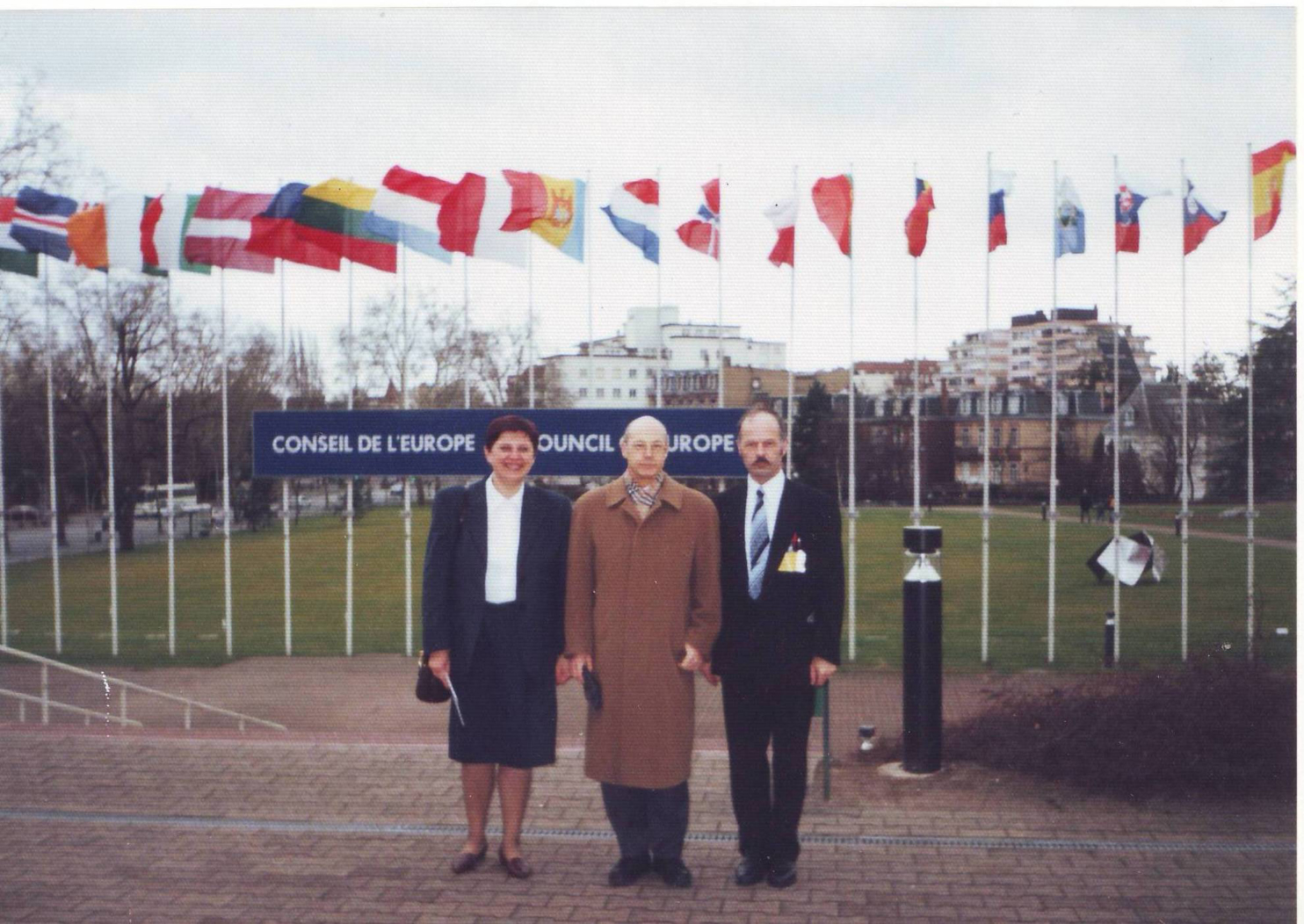 Sanktpīterburgā (Krīveja) Pyrmuo krīvu volūdys pasauļa festivala laikā
In Saint-Petersburg (Russia) during the First World Festival of the Russian Language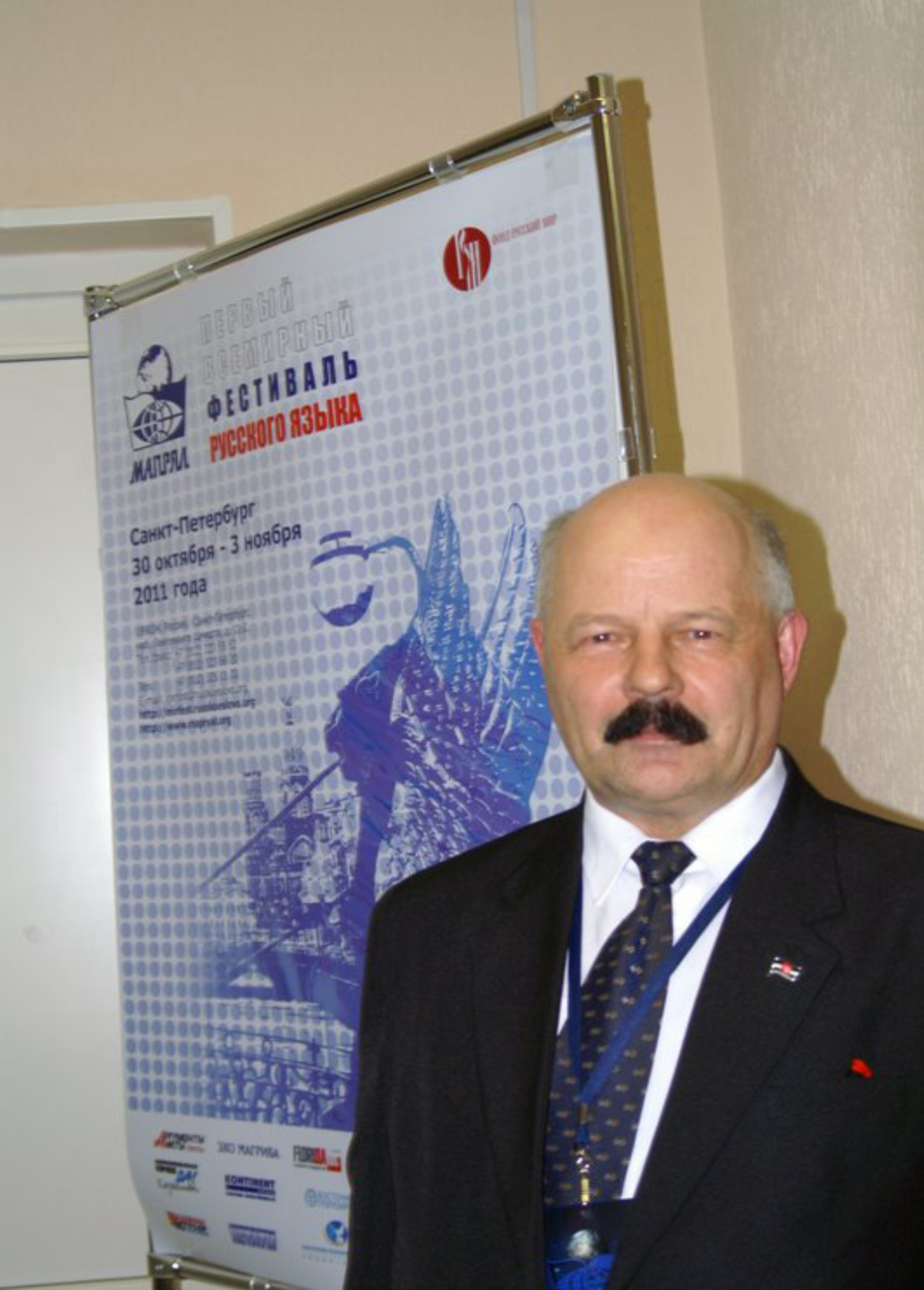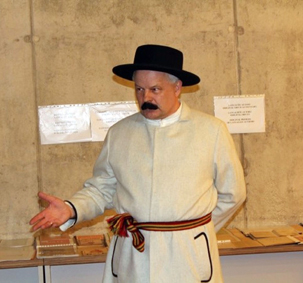 Latgalīšu ābecis vaļā taiseišonys pasuocīņa laikā Rēzeknē 2014. goda 14. majā.
Notice
: Undefined index: HTTP_ACCEPT_LANGUAGE in
/www/htdocs/w0157826/abc-world.nl/src/i18n/i18n_general.php
on line
67